Dido to Aeneas (Virgil, Aeneid IV)
"Even when I'm gone,
I shall pursue you with dark fires,
And when cold death
tears my soul from my body,
Wherever you are,
My ghost will be there too."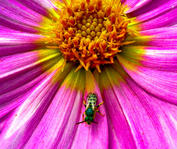 Catullus / poem 48
Iuventius, if I was allowed to kiss those honey eyes of yours
As much as I'd like to,
I'd kiss them three hundred thousand times,
And still not have my fill,
Not even if that kissing was planted thicker
Than curved corn husks in a field.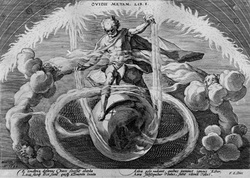 Virgil / Eclogue 2
Come to me, beautiful boy;
see how the nymphs bring you lilies in heaped baskets,
How for you the fair water-nymph,
plucking pale violets and the heads of poppies
mixes narcissus and sweet-smelling fennel-flower;
Then, entwining them with cassia and other delicious herbs,
she embroiders the delicate hyacinth with the golden marigold.
I myself will gather quinces pale with down, and chestnuts, which my Amaryllis loved.