Ancient Greek Love Poetry...
Meleager / The Greek Anthology V.96

Your kiss is laced with birdlime,
And your eyes,Timarion, with fire.

Look at me, and I burn,
Touch me and I am caught.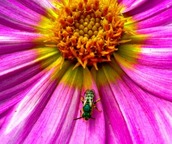 Meleager The Greek Anthology XII, 106

I know only one utterly beautiful thing,
My ravenous eye knows only one thing:
...That is to at Mysikos.
To everything else, I am blind.

Theokritos, Idyll XII

"I run to you as the traveller runs towards
shade when scorched by the sun"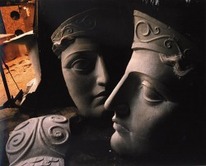 The Anakreontea / Poem 26

It was not the cavalry,
Or the infantry,
... Or even the navy,
But another strange kind of army
That destroyed me,
Striking me down with her eyes.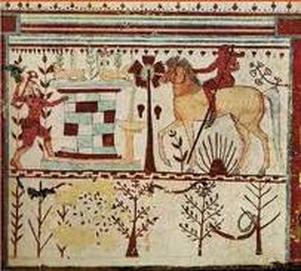 THE ANAKREONTEA

It is a joy to walk
Where meadows are in bloom,
Where gentle Zephyros exhales his sweet breath,
To look on the vines of Backchos,
...
And then to enter under the blanket of their leaves,
In your arms a silky girl,
Every inch of her redolent
Of the essences of Kypris.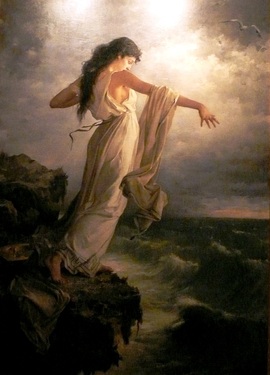 Sappho / fragment 16

Some say that the most beautiful thing on this dark earth is a host of horsemen,
others that it is an army of foot-soldiers,
and others that it is a fleet of ships;

But, I say it is what you love.
Sappho (6th Century B.C.)

I live here miserable and broken with desire,
Pierced through, to the bones,
By bitterness of this god given painful love.
O friends, this passion makes my limbs limp
And tramples over me.

...SAPPHO

YOUR BODY IS ALL GRACE
YOUR EYES.....HONEY,
THE LOVE FLOWS INTO
YOUR LONGED-FOR FACE.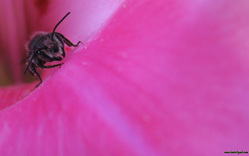 Sweet Apple
(B93 &B94)
I

...You're
Just like the sweet apple reddening at the highest branch
and missed by the apple pickers -
No,
They did not miss you!
They just couldn't reach so high.

II
And,
You're just like the mountain Hyacinth,
trodden by the shepherds
next to the purple blossoms

-- Sappho