Japanese Love Poems

Like the ripples
On the shallows of Saho River
Where plovers chirp,
My longing for you
Never ceases for a moment.

The night when your black horse comes
Wading across the pebbly shallows Of Saho River-
I wish it were every night
All through the year.

If only at the moment of our meeting
After I have longed and longed for you,
Pour out all your words of love
If you wish our love to last.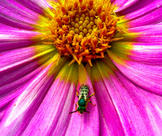 In the early stages of the development of tanka poetry there were many women poets who candidly expressed their love. Lady Otomo of Sakanoue, who lived in the 8th century, was one of them.

How it crushes the heart-
A love not known to the beloved,
Like a star lily
That blooms among thick grasses In the summer field.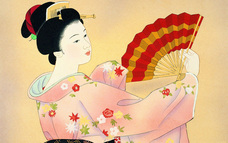 I wish I were close
To you as the wet skirt of
A salt girl to her body.
I think of you always.

Akahito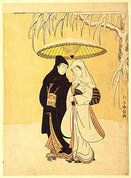 The poem appears as No. 658 in the Kokin Wakashu,

Though I go to you
ceaselessly along dream paths,
the sum of those trysts
is less than a single glimpse
granted in the waking world.
Ono no Komachi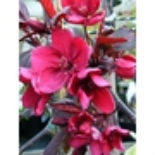 Taketori Monogatari (Tale of the Bamboo Cutter) is one of the oldest folk legends in Japan to be written down as a story.
One of the characters in the later, but still a thousand year old, Tale of Genji, the world's first novel, tells us that
The Tale of the Bamboo Cutter is the "parent of all tales." The story is ancient and some scholars believe it originally
came from China.

In the story an old bamboo cutter finds a tiny beautiful girl in a stalk of bamboo. She grows up to be the most desirable
young woman of the land.

She rejects all suitors.

Even the Emperor himself was rejected when the moon princess chose to return to her home in the land of the sky.

To console the sovereign, he was given a magic medicine that would permit him to live forever. But he didn't want to live
forever without his love. So he had the potion taken to the top of the highest mountains in Japan to be burned.

Because of the undying fire at the top, the mountain was named "Fuji", which means "no death." The story ends with
the Emperor then composing the 31 syllable tanka poem.:
Now not seeing her

I find myself just floating

in a flood of tears . . .


What could I possibly do

with an "undying" potion.
Au koto mo

namida ni ukabu

waga mi ni wa 


shinanu kusuri mo

nani ka wa semu